How Much Are Movers In Raleigh, North Carolina?
Landon Rozier
March 18, 2019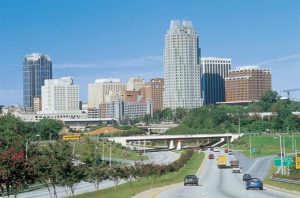 The cost of Movers in Raleigh, North Carolina vary considerably, but with a little bit of looking around, the average cost can be determined.
The average cost is approximately $98.47 per hour (mainly with the use of 2 movers and truck when doing the service).
(The general range: $91.77 – $105.16)
There can be companies that are outliers, but they are many less.
Some customers who have used these moving companies state that full prices range from $150 – $170 an hour, not including any special services. The same customers report the necessity of knowing what the full payment is when making arrangements with the moving company, as opposed to just receiving an estimated hourly quote. All details with the company's service need to be discussed and negotiated before the moving company begins. Make sure that all services and agreements are in writing so that your moving company can be sure to meet all of your needs.
Get your quote from Liberty Moves Moving Company here! or give us a call at (877) 877-2251!