What Is Long-Distance Moving Really?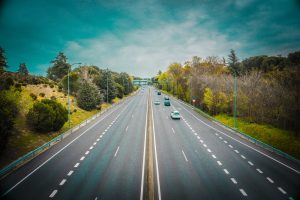 A Long-Distance move is a move that crosses state, or even country, lines. The distance in miles or the predetermined traveling time is also taken into consideration when qualify a move as being long-distance. Moving from North Carolina to Florida, for example. This move can also be known as an Interstate move – a move that takes place between at least 2 states, but can sometimes include more.
Long Distance movers are regulated by the FMCSA (Federal Motor Carrier Safety Administration). They require moving company's to be registered with the FMCSA, and have a U.S. DOT number. Liberty Moves Moving Company recommends only using moving company's that have the correct licensing and certifications.
Long Distance moves costs often are often calculated by the weight/volume being moved and the distance being traveled. However, the traveling time may also influence price. What ultimately determines moving costs, whether it is distance or time, relies primarily on the preferences of the moving company themselves.
Moving companies sometimes will see a short-distance move that crosses state lines, like North Carolina to anywhere in South Carolina, and may still consider them as long-distance moves.
When going into any move, talk to your moving company and ask the hard questions to ensure they are the right movers for you. Every moving company is different, verify anything puzzling so your belongings are delivered safely to your new home.
For more information on what is considered a Long-Distance move, click here!