How Does Long-Distance Moving Work?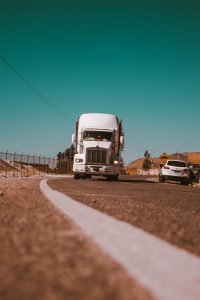 Moving to Raleigh, North Carolina? When you begin making arrangements with your moving company, the process is very straight-forward.
Begin your search for the right moving company by calling around and comparing quotes and services. Depending on the company, some quotes may be free, and others may have a cost associated with the quote. As much information as you can provide, including any additional special needs, is necessary for the moving company in providing you with an accurate quote.
Once you have found the right moving company for you, make sure all details are in writing. Once the moving company is ready to begin your move, they will begin by bringing the boxes with your valuable from your first home to your new home. Many moving companies will often offer packing and unpacking services

so you can relax and enjoy your new home

.
Once everything is moved, many moving companies offer additional post moving services. Such as, if you need certain items put into storage units. These are typically separate charges and are a flat monthly rate.
If you require additional services doing your move and after you are settled into your new home, be sure to find a moving company that can accommodate all of your moving needs.