How Do Long-Distance Moving Companies Charge?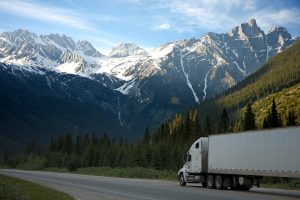 Here are a few ways moving companies costs vary for their long-distance moves:
Some moving companies may charge by time. This is determined by the number of hours the movers are moving the items from the household to the truck, and vice-versa. Not to mention, some may include the hours traveled in transporting your belongings to your new home.
Some movers charge by the total amount of weight of your furniture and belongings needing to be moved.
Moving companies also may charge by the distance. This calculated by the number of miles it takes the movers to transport your items.
Along with the main costs of long-distance movers, there may may be additional costs based on the services you may need.
Packing services – If you need your items packed by the movers, this service will cost extra.
Packing materials – Moving companies often charge extra for boxes, shrink wrap, bubble wrap, furniture blankets, or tape depending on what is needed.
Blanket-wrapping – Even if you pack your own goods in boxes with packing materials, you will still want to protect your furniture from scratches, chips, dents, dirt and debris. Most movers can wrap your furniture carefully with durable blankets, but they may charge extra for the service.
Furniture assembly/disassembly – If you need any of your furniture taken apart or reassembled after your move, try asking your moving company if there are additional fees for this service.
Stair carries – Stairs can possibly add considerable fees to your moving cost. If you have stairs in your home, movers may charge an extra fee per-step, per-flight or per-turn depending on the object they're moving.
Long carries – If you have an acre of property, a long driveway, or if the movers generally need to move your belongings over longer distances, your cost may go up. It is possible that some companies may even charge for every step the movers take.
Storage – If you are unable to receive delivery of your items right away some moving companies offer storage services. This is typically a flat monthly rate.
Insurance – Insurance can be crucial to protect your items in case of damage or loss. The standard insurance provided by movers is known as Released Value Protection and covers at a rate of no more than 60 cents per pound that is carried. Ask the company about their additional coverage plans and associated costs to ensure your belongings are protected.
Moving specialty items – If you have an item that requires special  procedures or equipment to transport like antiques, safes, pianos, or artwork, then you may receive an extra charge. Be sure to ask any potential mover about their experience moving these items before scheduling.
When it comes down to the costs associated with a long-distance move, it is determined by which moving company you choose to employ. Be sure to find which company is best for your unique needs of your move.
Get your quote from Liberty Moves Moving Company here! or give us a call at (877) 877-2251!